The world of H.C. Berann

---
The paintings
While Prof. H.C. Berann is famous for his panoramic maps, his real passion was art. Here we show a selection of his paintings and his drawings.

Reprints of some of his works are for sale as prints or postcards.

---

Hoffnung
(Hope)

Meditation


Das grosse Leid
(The Great Sorrow)

Wehe uns


Andacht
(Devotion)

Provokation atomarer Gewalten (Provocation of Atomic Forces)


Opus CLXXXI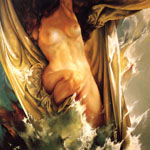 Aphrodite
| | |
| --- | --- |
| Chowbar | Wallfahrt der Tamang |


Opus CCXXIII

Perpetuum Mobile


Turm der Zerstörung
(Tower of Destruction)

Entrollte Welt
(Unrolled World)
| | |
| --- | --- |
| Matera | Opus CCXCIII |

Der Bergheuer
(Mountain Farmer)

Sustenhorn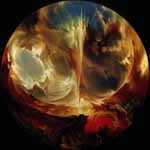 Sphärenharfe (Cosmic Harp)
---
The works for hire
Prints for sale


The art Reprints for sale

---
Created and maintained by Matthias Troyer, a grandson of H.C. Berann - troyer@phys.ethz.ch



Unless stated otherwise, all images on this web site are copyrighted (c) by Berann, the National Geographic Society (USA), the US National Park Service, Mair's Geographischer Verlag or other copyright holders. Reproduction of or linking to the images is not permitted without the express permission of the copyright holder.